Leaving It All On The Field
Anthony Becht is a former 12 year NFL tight end who was selected in the first round of the NFL Draft by the New York Jets in 2000. He also played with the Tampa Bay Buccaneers (2005-07), St. Louis Rams (2008), Arizona Cardinals (2009-10) and Kansas City Chiefs (2011). From 2000 to 2010, he played in 152 consecutive games, which at the time was third amongst all NFL offensive players – behind Brett Favre and Peyton Manning.
-Anthony Becht Football Camp 2006 – Present
-Founded a youth football camp designed to teach football fundamentals and life skills for children in 1st through 8th grade. Operating camps in Philadelphia and Tampa since 2006.
-NFLPA Collegiate Bowl 2015 – Present
-Tight End Position Coach
-NFL Draft Prep Tight End Coach 2012 – Present
-Trained, coached, and developed the top tight end prospects for the NFL Draft. In 2013, coached First Round pick Tyler Eifert (Bengals), Second Round pick Vance McDonald (49ers), and Second Round pick Gavin Escobar (Cowboys).
-In 2014, coached Fifth Round pick Arthur Lynch (Dolphins) and Trey Burton (Eagles). In 2015, coached NFL prospects: Tyler Kroft (RU), Nick Boyle (UD), Jeff Heuerman (OSU), and Clay Burton (FLA).
-In 2016 coached South Carolina NFL prospect Jerell Adams. In 2017, trained Scott Orndoff (PIT), Sean Culkin (MIZZ), Taylor McNamara (USC) and Josiah Price (MICHST).
-NFL Tight End 2000 – 2011
-First Round draft pick in 2000. Played 12 seasons for: New York Jets (2000-2004), Tampa Bay Buccaneers.
-(2005-2007), St. Louis Rams (2008), Arizona Cardinals (2009-2010), Kansas City Chiefs (2011). Through 2010 played 152 Consecutive Games, which ranked 3rd in the NFL offensively to Brett Favre and Peyton Manning. Winning (5) Divisional Championships.
-West Virginia University – Tight End 1995 – 1999
-Graduated as the #2 Ranked Tight End in receptions and yards in school history. Drafted in the First Round (27) of the 2000 NFL Draft.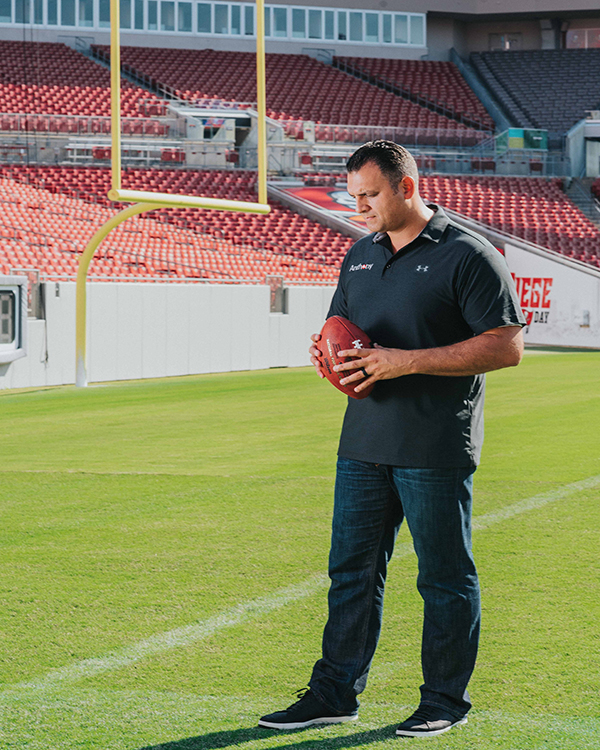 TV Analyst | On Air Personality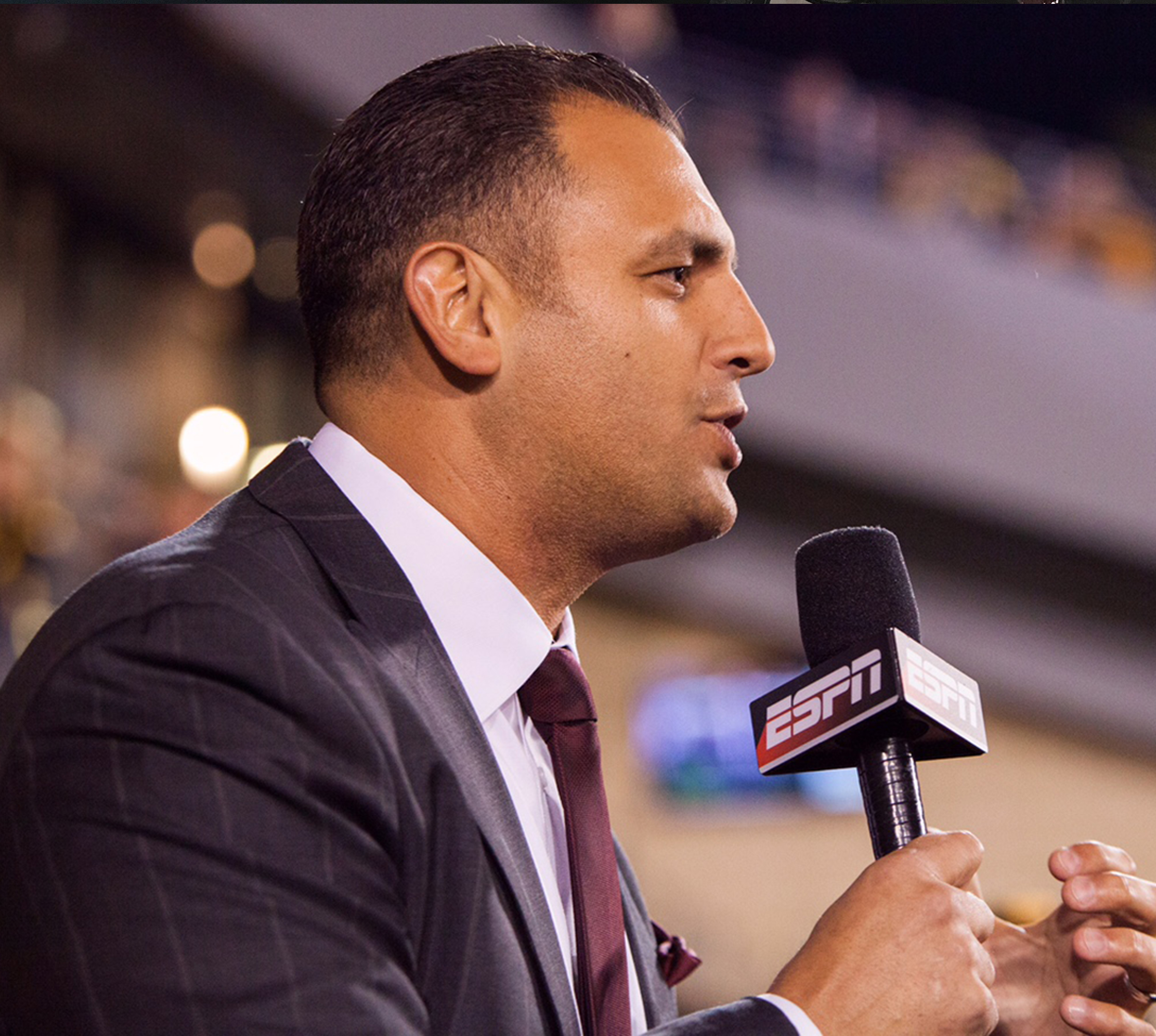 Anthony finished his 7th year with ESPN as a college football
analyst and personality. Additionally, Becht also currently hosts
the pre and post-game show for the New York Jets.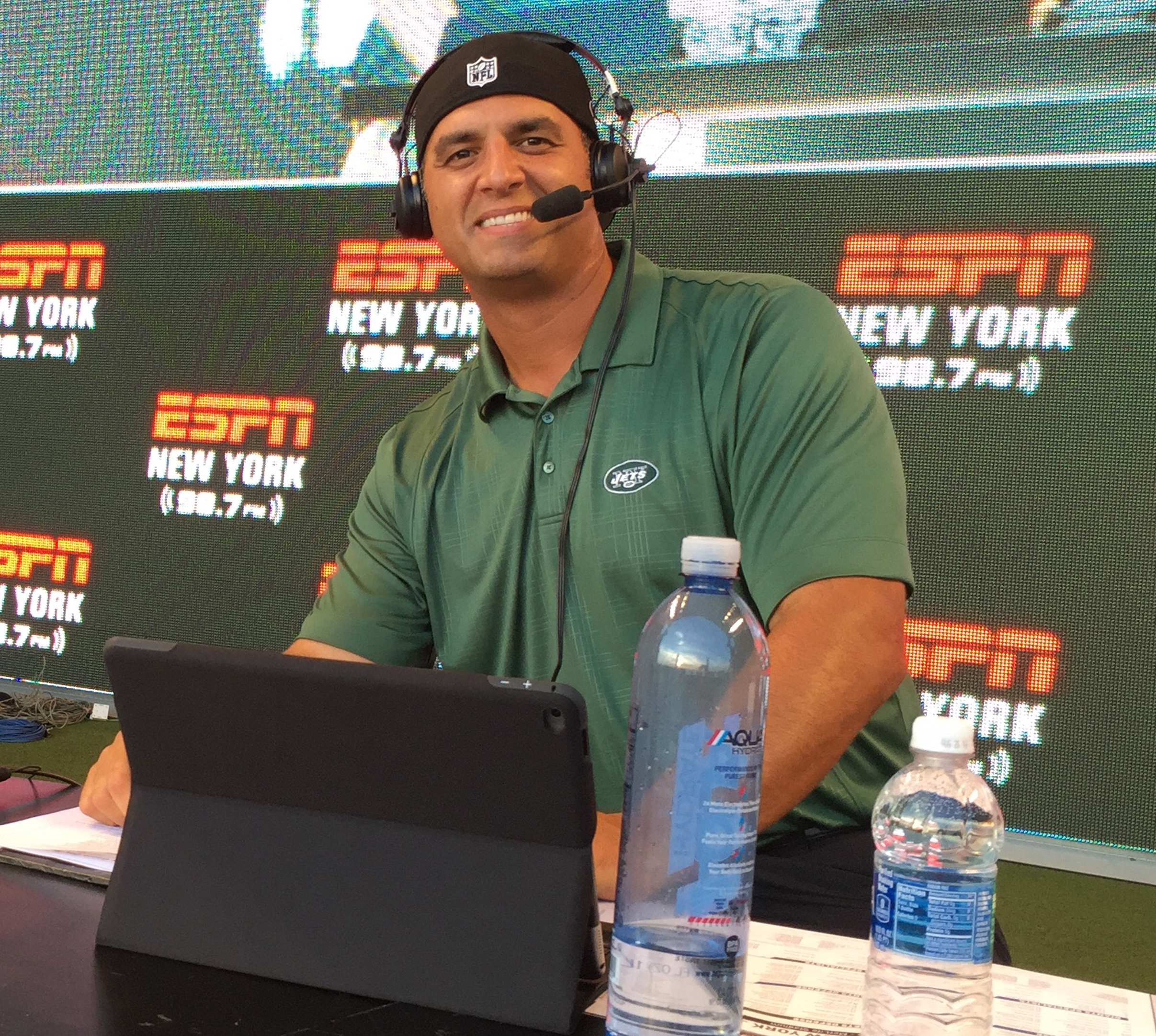 Home Shopping Network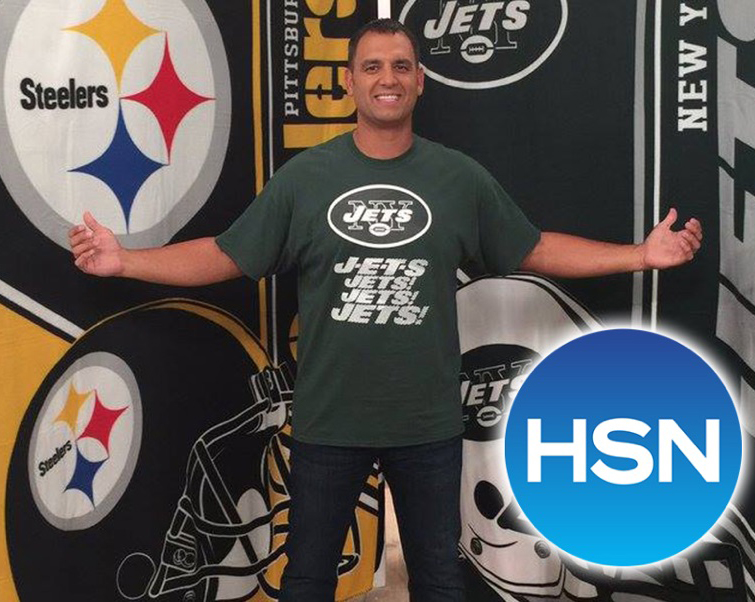 For almost 8 years, Anthony Becht has been bringing his charm and industry prowess to the HSN NFL Fanshop as it's Co-Host.